TLDR
{
  

"first_name"

    : 

"Ming_Ki"

,
  

"last_name"

     : 

"Chong"

,
  

"also_known_as"

 : 

"the guy with an _underscore"

,
  

"who_am_i"

      : [

"software engineer"

, 

"researcher"

, 

"mentor"

, 

"leader"

],
  

"motto"

         : 

"simplicity"

,
  

"email"

         : "hellomingkichong•net",
  

"superpowers"

   : [

"transforming carbohydrates into computer code"

,
                     

"creating and fixing unexpected exceptions"

,
                     

"confusing people by asking (too) many questions"

],
  

"uniqueness"

    : 

"being weird"

,
  

"languages"

     : [

"English"

, 

"Chinese (Cantonese)"

,
                     

"whatever programming languages that you can throw at me"

]
}

I am an unexpected exception that just happened to happen
Feel to POST me a message
Please don't DELETE my reply
Also, don't PUT my response in the spam box
If something is wrong, let's PATCH things
I hope you GET my message
By the way, if I don't reply immediately, I might just be REST-ing, and I will eventually be consistent and respond
About Ming_Ki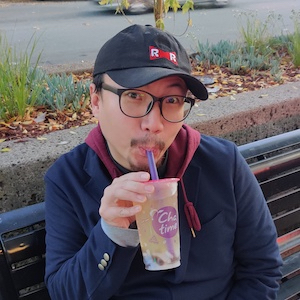 My Name
My full name is "
Ming Ki Chong
" (pronouns he/him/his).
"Ming Ki"
is my first name (it's a double-barrelled name), and
"Chong"
is my surname. You are welcome to address me by my first name. Stay casual, no need to be formal (◕‿-).
My Philosophy
I believe in
simplicity
, "
less is more

a.k.a. minimalism
", and "
everything should be made as simple as possible, but no simpler
". Also, no matter how sophisticated a concept is, if it is not solving a problem, it is unuseful.
My philosophy is "users first" and decisions should be made based on facts, not assumptions. Team members should be able to think freely, and everyone in a team has an equal voice.
I embrace the supportive leadership style. I influence others through persuation, not manipulation. And, I strongly believe in growing juniors and empowering peers to force multiply.
I appreciate constructive criticisms. I welcome everyone to challenge my ideas, believes, and decisions.
I mentor by guiding and challenging people to think differently, as well as
outside the box

but what if the box contains Schrödinger's cat ( + + ) ?
. We are all familiar with the old saying of "
Give a man a fish, and you feed him for a day. Teach a man to fish, and you feed him for a lifetime.
" I believe we should push it a step further. Ask the man what different tools he can make or use to get more fish. So,
guide a man to think of fishing differently, and you feed him, his family, and his village, for as long as they like fish
.
reverse fishing
New ideas start with breaking free from conventional thinking.
My Interests
Building APIs and useful technology that solve problems
Designing system architectures and making them scalable
Understanding requirements of users and solving their needs
Mentoring juniors and celebrating their successes
Learning new technology (or anything, for that matter)
My Brief History
Currently, I am working as a senior software engineer @
Ironclad, Inc.
, an innovative contract lifecycle management software company in San Francisco, CA.
I spent a few years in the Netherlands. I was working as a team lead and a backend software engineer in Booking.com. I have years of experience of building APIs (RESTful services) and optimising system architecture for high volume of traffic. In Booking.com, I was part of the team (which I also led) that implemented and successfully launched
Content API
. The
API
is a direct channel for content managers to build and maintain properties on Booking.com via HTTP calls. The team also refactored a huge monolith into smaller modules for migration to microservices.
My Research Interests
I have special interests in user-centered design and creating technology that is easy to use. My expertise is in qualitative user research. I have a
PhD in Computer Science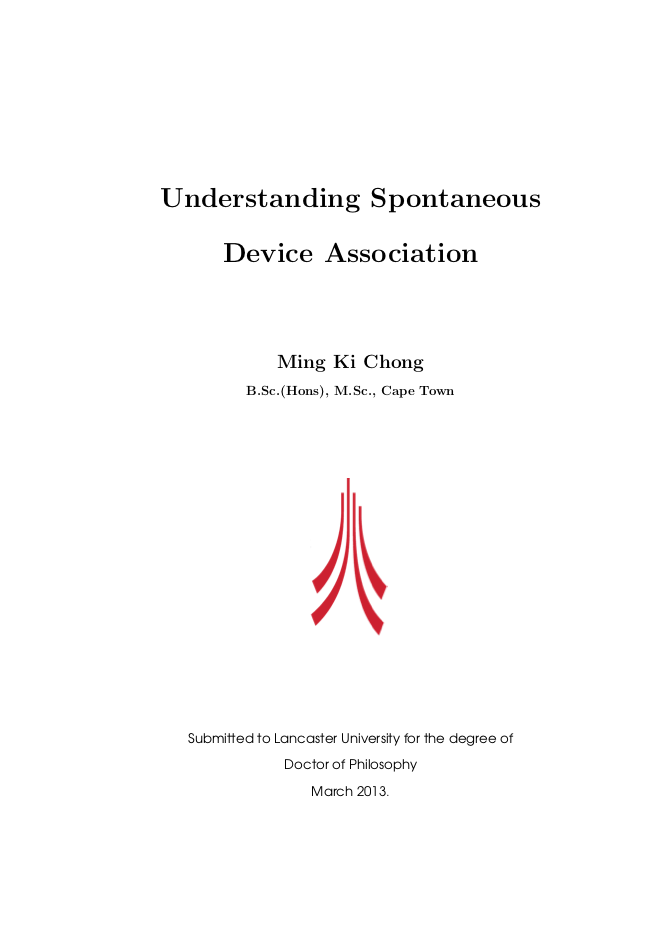 with a specialisation in understanding users' needs and requirements.
My research interests are in the cross section of
Mobile Computing
,
Human-Computer Interaction (HCI)
,
Ubiquitous Computing
, and
Usable Security
. I investigated topics of
connecting wireless devices
multimodal interaction (gaze, touch, gesture)
mobile authentication
interventions for work-life balance
My Past Projects
MyLifeRocket
is a project that focused on life-style habits and well-being. It is a web-based self-tracking platform for people to report their behaviour/thought/mood. It incorporates social networking features which allow friends to join experiments, as well as share and discuss their experience.
Below is a short demo:
SqueezeDiary
is a mobile app that literally allows users to squeeze the moment (
source
). A user enter a diary event by squeezing a sensor ball. The squeeze action triggers the system to record the timestamp, the location, and the pressue as a diary instance. The user can later review and reflect on the stored instances, as well as add additional information. In parallel, I also created a mobile text diary for comparison (
source
).
The SqueezeDiary app was showcased in multiple international conferences. The research study result was published in
INTERACT 2015
.
GesturePIN (Gesture Password)
consists of 10 distinct gestures. It is a new interface for users to enter their PIN. The concept is to replace PIN digits with gestures, especially for mobile devices that are too small to have a user interface for PIN entry. The research explored the possibility of using muscle memory for password retention, instead of memorising text.
Where's It
is a simple mobile app (
source
) that allows users to record their current location by a push of a button. The users can later review the location on a map and navigate back to the location.
My Location Address
is built with Flutter (
source
). It retrieves the address of the user's location.
How Users Connect Devices
was part of my PhD user research project. It examined the rationale and the types of actions that people would come up with when they connect devices on the spot. It turns out that quite a few factors (like mobility, physicality) can influence their choices.